The mountain adventure starts here
Welcome to the Andermatt Alpine Apartments.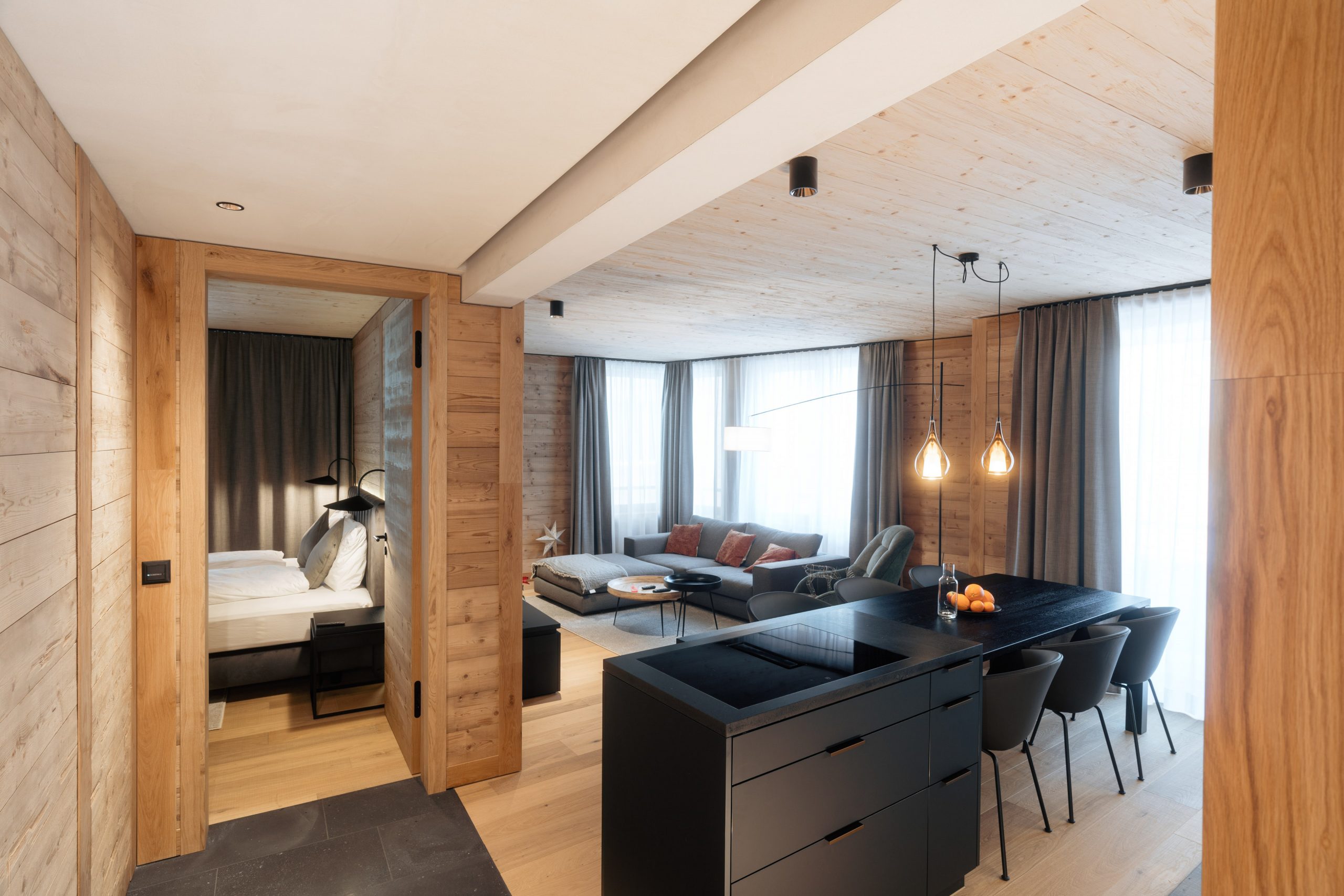 Andermatt Alpine Apartments: The holiday apartment redefined.
Find your perfect accommodation in the heart of the Alps
Would you like a modern studio as a base camp for extended tours in the mountains? Or a chalet-style apartment for the whole family?
Are you looking forward to romantic evenings by the fireplace? Or would you like to experience the Alps together with your friends?
None of our apartments are identical and each apartment has an individual personality.
Therefore, you do not book a specific apartment with us, but a category. Find out which one suits you best.
Each of our apartments has a fully equipped kitchen, HDTV with cable connection and free WiFi.
All apartments are easily accessible by elevator, with direct access to the Andermatt Reuss Parking.
Andermatt: The alpine destination – 365 days a year
Andermatt looks different in every season. In every season it invites you to explore incredible nature and its facets. There are exciting opportunities for recreation and activity at any time of the year.
Andermatt Alpine Apartments

Gütschgasse 2, 6490 Andermatt, Switzerland